About us
Custom Design Kitchens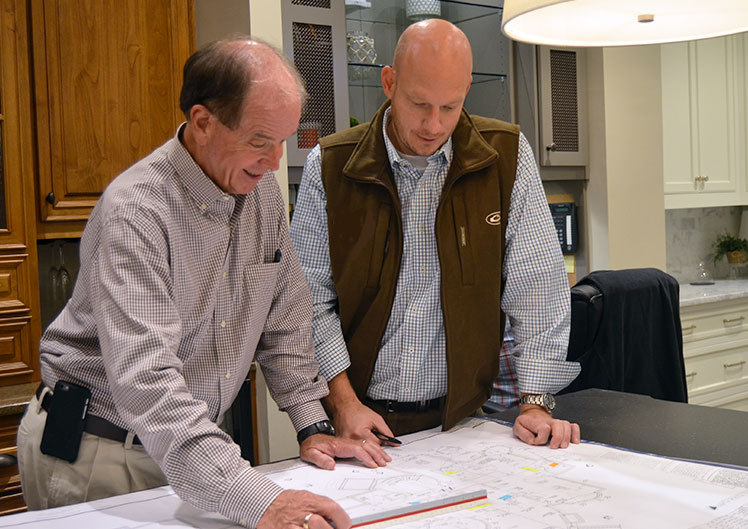 Jimmy Perkins, founder and president of Custom Design Kitchens, has been in the cabinet business for 48 years. He worked with another company for 28 years before deciding to venture out on his own. Custom Design Kitchens started out on Thompson Mill Road in a 10,000 square foot facility in June of 2000. Jimmy worked alongside his employees while the business continued to grow. In December of 2007, the business moved to a brand new 18,000 square foot facility off of Friendship Road in Buford, Georgia. Custom Design Kitchens currently has 22 employees.
Jimmy has been married to his wife, Joan, for 48 years and they have three grown children, five granddaughters and one grandson. Jimmy is a native of Buford, Georgia and remains very active in his community. He has been a member of Sugar Hill Church since 1971. He enjoys spending time with his family, lawn work, hunting, and trips to the beach. He likes to stay busy and enjoys working on their hunting property in Elbert County. Jimmy and Joan have two daughters, Tiffany and Emily. Tiffany is a school teacher and Emily is a dental hygienist.
Andy Perkins, Jimmy's only son, worked in the cabinet shop during his school breaks from college. He started working full time with his dad in July of 2006. He is now Vice President of the company and oversees the day to day operations. Andy has been married to his wife, Dana, for 16 years. They have one daughter and one son. Andy is also active in his community and a member of Sugar Hill Church. Andy enjoys spending time with his family and friends, hunting, and cheering on the Georgia Bulldogs.
Both Jimmy and Andy can often be found working in the shop, out in the field with the install crew or cooking up something good for lunch in the showroom kitchen.